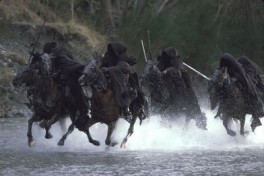 Many times couples that come for therapy are confused. They often don't know how they got where they are. So much has happened that they can't sort it out. And they can't see how to change.
John Gottman can predict whether a couple will divorce with 90% accuracy just by sitting with a them for a short period of time. How can he do this voodoo magic? Can couples learn to discern when they are in trouble? Is there a code that they can learn that will help them move forward in a healthier way?
According to Gottman there is. And his research backs him up.
John Gottman has developed four main predictors of divorce. He has named them: the four horseman of the apocalypse.
• criticism
• contempt
• defensiveness
• stonewalling
Here's a quick look at how Gottman describes each:
Criticism is a character attack on our partner. It goes beyond a complaint. Criticism tends to be a global assault on who our partner is rather than on some specific thing they have done.
Contempt is the most accurate predictor of divorce. Contempt comes from a superior stance which says,"I have no respect for you." Contempt is communicated with sarcasm, mocking, name calling, or rolling the eyes.
Defensiveness is when we deflect responsibility for something and blame our partner for the problem. When defensiveness is pervasive it is extremely difficult for us to move toward a workable solution to a problem.
Stonewalling is when someone checks out or refuses to respond to the other person. Stonewalling tends to communicate, "I don't care what you are saying or even that you are talking to me right now." The stonewaller makes no eye contact and refuses to make verbal engagement to work things out.
Isn't it scary that these four simple things can predict so much destruction? I've seen each of these in my own life to varying degrees.
At the same time there is so much hope. These are behavioral patterns. When we can point to specific types of behavior in ourselves, that are contributing to the problem, we can begin to to change.
None of this is easy. But there is hope. We can take concrete steps to draw closer to each other and fend off the horseman. I'll share Gottman's antidotes next week.
In the meantime, if you are interested in this topic and want to learn more check out John Gottman's website.
/*?>*/?>