Preventing Divorce: The Antidotes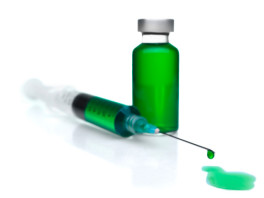 John Gottman can predict divorce with 90% accuracy just by observing a couple for a brief period of time. He's identified the leading divorce indicators and calls them "The Four Horseman of the Apocalypse."
Fortunately, he has also provided antidotes. Practicing the antidotes is divorce prevention for couples in times of stress:
Instead of criticism » complain without blame. Rather than launching a character attack, complain about a specific issue. Criticism is saying: "You are so lazy. You never help me with anything around our house." Complaining without blaming is saying: "I feel annoyed when I come home from work and the sink is filled with dishes." Character attacks drive couples apart. Complaining about specifics helps identify issues you want to address.
Instead of defensiveness » take responsibility. The most natural response when you feel attacked is to defend yourself. Even if you are right, defensiveness won't lead you toward your spouse. In almost every dispute, there is something that you can take responsibility for. Owning your part of an issue, or at a minimum listening genuinely to your partner, will move you toward each other rather than pull you apart.
Instead of contempt » build a culture of appreciation. Building a culture of appreciation means regularly and intentionally noticing the good qualities of your partner and telling them you appreciate those qualities. Building a culture of appreciation is like depositing money in the emotional bank. It creates the reserve that you draw from under stress.
Instead of stonewall » do psychological self soothing. Self soothing is doing whatever it takes to get emotionally grounded so that you can re-engage in a more productive way with your partner. For some this might be going for a brief walk, others might listen to music. Whatever it is for you, take a brief time, get grounded, then re-engage with your partner.
The antidotes aren't easy. They aren't a magic bullet. They take practice and they take time.
This isn't about putting on a game face. And it isn't about stuffing your true feelings.
It's really about learning better skills to communicate. Like learning any skill it takes practice. New ways of relating are not something that you will do well every time, but if you continue to apply the antidotes you will see positive change.
For more on building a positive, healthy, marriage that lasts I'd encourage you to read Seven Principles for Making Marriage Work.
/*?>*/?>