Relationship and Trust II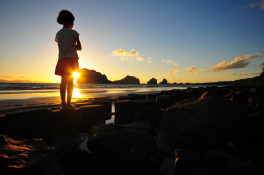 If you did one thing different in 2016 what would it be?
For most of us, the most important thing we could do is develop better relationships with those around us. Trust is the currency of those relationships.
So in 2016, maybe the most important thing we can all do is become more trustworthy.
Brene Brown has a model to help us develop trust. Brown says when we trust we are "braving" connection with another human being:
Boundaries: clear about holding them and respecting them
Reliability: doing what we say we are going to do over and over
Accountability: when we make a mistake we take responsibility for it, apologize, and make amends
Vault: what we share with each other we keep in confidence
Integrity: we treat each other according to our values and what is right
Non judgement: we can go through difficulty and ask for help without judgement
Generosity: we assume the best about each other's motives, words, and actions.
In 2016
may you walk bravely into relationships
may you develop trust with those around you
may you see the fruit of working hard at those relationships
may you see growth in the areas of your life that have been painful or dying
These things are all possible. Happy New Year!
Elise
P.S. To see more about Brene Brown and hear her take on "braving" check out this "Anatomy of Trust" talk she gave at UCLA.
/*?>*/?>