Relationships and Trust Building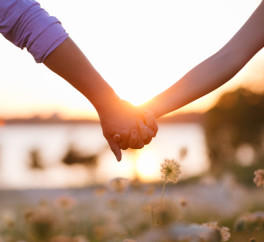 Since our children were young we've tried to teach them a fundamental principle that Greg and I believe:
Your relationships will determine the direction and quality of your life.
Healthy relationships are based on trust. Trust is the currency of relationships.
Charles Feltman, author of The Thin Book of Trust, describes trust this way:
Trust is choosing to make something important to you vulnerable to the actions of someone else.
So how do you build trust?
It's easy for me to believe trust is built in the big moments of life, when life-changing things happen, and someone is there for me. But according to John Gottman, a leader in marriage and relationship research, trust isn't built in the big moments.
Research tells us what builds this trust metric. It turns out that trust is built in small moments. In any interaction there is the possibility of connection with our partner, or turning away from our partner.
Trust isn't built during the big moments. Trust is built in everyday interaction. It's far more important how we interact daily with those around us than we could ever imagine. Trust is built in each and every one of those moments.
One of Gottman's research students, Dan Yoshimoto, discovered the day to day method to build trust. Yoshimoto's research led him to the ATTUNE model:
Awareness
Turning Toward
Tolerance
Understanding
Non-defensive Response
Empathy
If the currency of relationships is trust, how are you banking trust in your relationships? Are you attuned? Or are you tuned out?
/*?>*/?>