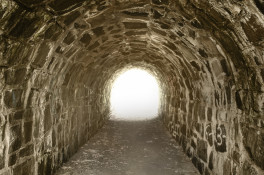 Today is Easter. For 2000 years Christians around the world have celebrated the resurrection of Jesus on Easter Sunday.
On Good Friday we mourn. On Sunday we celebrate.
One of my kids asked today why Good Friday isn't the ultimate Christian holy day. In some senses it is. But without Easter, Good Friday is just another day when a man died.
Easter exists because of death. There is no resurrection without death. And without resurrection, the faith is meaningless.
Like Easter, our greatest moments rarely amount to much without a "good friday" in our lives. We don't watch movies about perfect lives. The great stories of humankind are filled with struggle.
Then resurrection happens. Redemption comes.
Like the Easter story, the great stories are about overcoming struggle, pain, and even death. Those are the movies we want to go see.
May you find resurrection and redemption in your life even through times of challenge, pain, and even death.
/*?>*/?>