Self-Compassion: Common Humanity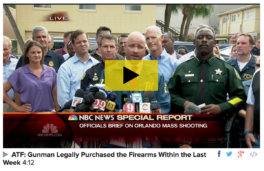 Common Humanity is the third component of self-compassion. We are reminded of our common humanity on days like today. In the face of crises we can feel connected quickly and easily.
Most of the time it isn't that easy though.
Self-compassion involves recognizing that suffering and personal inadequacy is part of the shared human experience – something that we all go through rather than being something that happens to "me" alone. Kristin Neff
When I fail at something or something bad happens to me, I feel all alone and isolated. My mind starts suggesting that I am the only one who:
gets anxious in this kind of situation
loses stuff this easily
can't keep my home organized
snaps at the people I care about most
can't keep relationships growing the way I would like
The list goes on. These are the simple ones. There are some darker fears also.
When I am hurting the most, I feel more isolated and disconnected from others. Isolation leads to the feeling that I don't really belong or that something is distinctly wrong with me, which then leads to loneliness and more isolation.
The cycle can go on and on.
Experience and research shows this too: we can endure even great difficulty when we feel connected to others.
But people aren't always available and sometimes we are simply afraid to reach out and connect.
Fortunately, we don't always need to be actually connected to others to realize our experiences are common to humanity. That understanding alone allows us to be compassionate to ourselves.
When we're in touch with our common humanity, we remember that feelings of inadequacy and disappointment are shared by all. This is what distinguishes self-compassion from self-pity. Whereas self-pity says, "poor me," self-compassion remembers that everyone suffers and it offers comfort because everyone is human. The pain I feel in difficult times is the same pain that you feel in difficult times. Kristin Neff
/*?>*/?>