Self-Compassion: Kindness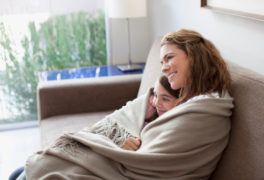 It's easy to be hard on ourselves. Self-criticism, judgment, and negative self-talk can become the norm in the space between our ears.
The first step in changing this pattern is becoming mindful of it. Once we are aware, we can begin to change. Once we are aware, we can practice kindness to ourselves.
It's helpful when we are practicing kindness to ourselves to imagine how we would treat a friend or loved one. Imagine the compassionate feelings we have. Imagine the warmth and empathy. Imagine how kind you would be.
What happens when you begin to treat yourself like that friend or loved one?
/*?>*/?>