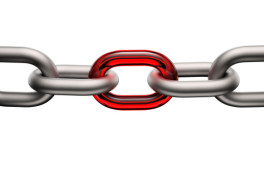 Shame is one of those feelings that we would just rather not deal with. It goes into the category of "nice to avoid."
The problem is what happens if we do avoid shame. If avoided shame gets in the way of living the lives we want to live.
We want to find a way to armor ourselves against shame, protecting ourselves so we do not feel the pain.  But as long as we are in relationships with other people we are at risk for feeling shame. Brene Brown discovered in her research on shame that we cannot become resistant to it.
What she realized instead was we can develop shame resilience. In her book Daring Greatly, she defines shame resilience like this:
the ability to practice authenticity when we experience shame, to move through the experience without sacrificing our values, and to come out on the other side of the shame experience with more courage, compassion, and connection than we had going into it. Shame resilience is about moving from shame to empathy–the real antidote to shame.
Doesn't that sound like a better alternative to living than getting road blocked by shame? Brown describes the four elements of shame resilience:
The first is recognizing when we are experiencing shame and what has triggered it. This requires practicing body awareness. What physical sensations do you feel in your body? I feel sick to my stomach and my hands begin to tingle when I experience shame. You may notice that your heart rate increases or you begin to sweat. Once you notice you are feeling shame in your body the next question is: what triggered this feeling? Take note of what happened right before the feeling of shame happened. Was there something telling you that you aren't a good enough? Or that you don't have what it takes in terms of your appearance or ability to be successful?
The second element of shame resilience is practicing critical awareness. Simply put: do you want to listen to the message that is playing as you are feeling the shame? This aspect of shame resilience can be challenging because it often causes us to grapple with core beliefs. In many cases therapy clients are looking for help with how to sort out the messages they play. It is crucial that we begin to question our internal messages when dealing with shame.
Reaching out and telling others our stories of shame is the third key element to shame resilience. Although telling a trusted friend about shame may feel like the last thing we want to do, doing this allows us the opportunity to experience empathy which is essential to learning shame resilience. If Brown is right and empathy is the antidote to shame then the pathway to the antidote is being vulnerable with those we trust.
And finally we learn to speak shame. People who have developed shame resilience call shame, shame. They name it and bring what they are feeling out into the light. They don't allow it to eat them up inside. They know that putting language around their shame allows them to grow and thrive even with shame.
For most of us these elements don't come easily.  And typically we are better at practicing some of the elements than others. But we all have a choice: allow shame to inhibit the lives we want to live or learn to practice shame resilience.
How can you practice shame resilience today?
/*?>*/?>