The Art of Self Compassion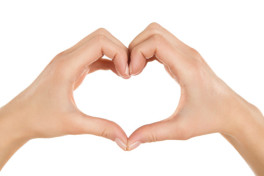 Life is hard. It's a simple, obvious truth that I think about often.
Most people want life to go a certain way. We have a story in our minds of how things should be. For some this story might be pursuing career success. For others the story may involve athletic achievements or social influence. For many it's the type of relationship they want to have with a significant other.
We want to do well in life. But things often don't go the way we had hoped. We have expectations that are not met. We mess up and make mistakes. We are disappointed by those around us.
Bubbles burst. The truth is much of the pain we experience is because our lives are falling far short of the story we imagined.
For many of us our default reaction is to blame ourselves. Being self critical becomes the easy way to take our frustration out on someone: ourselves.
If I were more _____________ this wouldn't be happening. If only I had dealt with  _____________ differently my life wouldn't be so screwed up. I wish I was more like  _____________ .
It is easy to be hard on ourselves, and for most it's natural. But it is rarely helpful.
What's a better way to deal with ourselves? To start, we can develop self-compassion. It may not come naturally but if we practice we can learn to be less critical with ourselves.
Kristin Neff has developed three components that can help us learn to be more compassionate with ourselves:
1. Self-kindness
Self kindness is learning to deal with ourselves in a gracious way. Instead of being harsh and critical with ourselves, it means treating ourselves the way we would a loved one. It means giving ourselves empathy and comfort when we are in pain.
2. Common humanity
We are not alone in whatever it is we are struggling with. We are not the first to go through what we are dealing with, nor will we be the last. Our inner experience is influenced by factors outside of our control. We are interdependent creatures that constantly overlap with each other. Many times if we understand these influences our problems "make sense" which will allow us to let go of self condemnation.
3. Mindfulness
We can notice and acknowledge our inner experience (our thoughts and feelings) without trying to change or get rid of it. We can learn to feel what we are feeling and think what we are thinking without always reacting. We can learn to be mindful of our inner world and let ourselves experience all that it offers without letting it take over.
It's hard to deal with the disparity between our storybook life and the life we are living in reality. But we can avoid adding to our pain by practicing self compassion. Self compassion will often be the first step toward the life you want to live.
For more about Kristin Neff check out self-compassion.org.
/*?>*/?>