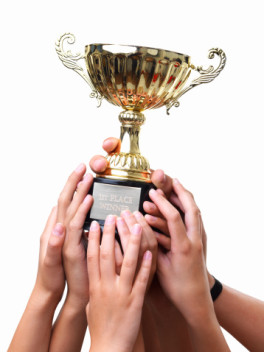 I was struck by the ideas in this article I found in the Atlantic this week. The article really describes the culture that I grew up in and have now raised my own kids in. My kids have been raised in the culture of self esteem.
The culture of Hollywood kid's movies is this:
People win against the odds simply because they believe in themselves.
Goals are achieved in a short period of time without hard work.
Individuals on their own can achieve great things.
Being "average" is a bad thing.
If you really want something you can do anything in life.
This culture makes success look fast and easy. That's not the world I live in. That's the cult of self esteem.
Here's the reality of the world that I live in:
It takes years of practice to master anything.
I can't do anything I want to. There are limits.
Individuals, acting alone, rarely if ever accomplish anything of lasting value.
Being average is what most of us are.
The amount I want something doesn't necessarily translate into success.
That's a tough message. But it's true. I want my kids to learn to deal with reality.
Here are some of the messages that I want my kids to grow up with:
Learning to cope with failure is as important as learning to cope with success.
In order to do anything of lasting value you will need relationships in your life.
Successful people have often succeeded in the face of tremendous difficulty and often after many failures.
The most important thing in life is who you are not what you do.
Reality is complex, difficult, and challenging. But it can also be rewarding and rich even in the midst of this challenge factor.
I love kid's movies. I even love many of the kid's movies that are mentioned in the article.
And I want my kids to be secure, safe, confidant, and have a healthy self esteem.
I also want them to know how to deal with success and failure. I want them to be individuals and able to collaborate. I want them to be mature.
Which means understanding and dealing with life on life's terms.
/*?>*/?>