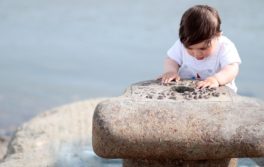 "I'm feeling stuck." That's a common theme in life.
Many people want to figure out what their passion is in life but feel like they can't.
Curiosity is a remarkable tool to help us get unstuck. What happens when we cultivate curiosity? What happens when we give ourselves a bit more permission to pursue things we are curious about?
Curiosity will often help us uncover what we value most in life.
Walt Disney described it this way:
Around here, however, we don't look backwards for very long. We keep moving forward, opening up new doors and doing new things, because we're curious…and curiosity keeps leading us down new paths.
If you are feeling stuck, curiosity could lead you toward a different path. You might even stumble across the things you are passionate about.
You might even find yourself unstuck.
/*?>*/?>