The Differentiated, Non-Anxious, Present, Individual (part 2)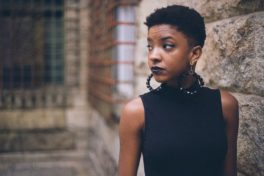 Edwin Friedman said the secret to leadership and life was being differentiated, non-anxious, and present.
Being non-anxious is a challenge in our culture.
Friedman thought we had epidemic of anxiety. There is no shortage of anxiety today.
In our culture, safety feels like the goal. Security is the ultimate desired outcome. Faced with reality, this is petri dish for breeding anxiety.
The problem is that the pursuit of safe doesn't allow for the kind of life most of us want to live. We want to live full, satisfying lives. Where intimacy can happen. Where we can grow along with those around us.
This is where the non-anxious presence is essential.
Developing a non-anxious presence may seem impossible. But it isn't. It doesn't mean that you don't feel anxiety. We all feel some degree of anxiety. It means that your anxiety isn't ruling your life. It means that anxiety is one of the feelings you notice, but your feelings don't drive your decisions, and they don't have to dictate your presence.
It takes practice, but you can notice your anxiety, acknowledge it, and feel it without being driven by it. Take this week and practice "observing" each time you feel anxiety. Describe how it feels in your body. Notice it. But practice letting it just be there. It doesn't need to be in charge.
You can thrive even in the face of anxiety.
Your life deserves a non-anxious presence. Practice. It's worth it.
/*?>*/?>