The Differentiated, Non-Anxious, Present, Individual (part 3)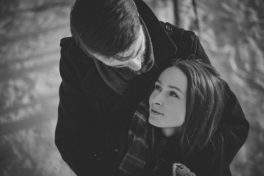 Friday night, Greg and I were in a small group that was talking about families. I had a chance to share a little about my family of origin. Not long into the conversation, I was saying something like this:
My parents went to everything.
They were always there.
Sports: they were on every sideline.
School: they went to everything they could and often volunteered for more.
Activities: they drove and picked up; usually transporting a bunch of my friends along as well.
When I run into someone I grew up with, they always ask about my parents. Because they knew them. Because my parents were present.
Differentiated. Non-Anxious. Present. These are Edwin Friedman's marks of a good leader.
We are tempted to only think of leaders as the people in charge. But all of us lead things.
In marriage, we co-lead our partners.
As parents we lead children (and often, their friends).
As friends we offer and take guidance from each other.
In our professional lives we lead and are led.
And each of these take work.
The good news is that being present doesn't require any special skills. We just need to show up over and over again. We can choose to be present like my parents did. And there are so many benefits to presence.
The crucial conversations, experiences, and opportunities happen because we are present.
Presence allows for intimacy to develop with our partners.
Presence gives us the chance to have the "important" conversations with our children.
Presence enriches the soil for the roots of friendship to grow.
Presence allows us to contribute in our work at a higher level.
Presence is the "easiest" of Friedman's marks. But don't underestimate it's value.
Are you showing up for the relationships in your life?
/*?>*/?>