The Differentiated, Non-Anxious, Present Individual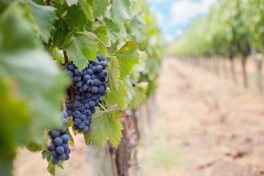 Edwin Friedman was a 20th century rabbi, therapist, and leadership consultant. He was a pioneer on family systems, and consulted organizations with a therapeutic approach to leading.
Friedman said great leaders, in families and life were differentiated, non-anxious, and present. When it comes to our most essential relationships, I'd say Friedman's description of a leader is the secret to success.
The differentiated individual can hold the tension between two different things: connection and independence. They can have clarity on their own life: vision, values, and actions. But they can still be connected to others in their lives.
They can handle differences. They can be their own person. They have boundaries. They can manage their own emotions.
And they can still pursue the relationships they want. They also can connect. They can pursue. They can engage. They can care deeply.
The boundaries don't prevent healthy relationships, they enable them.
They are healthy adults. Able to be themselves and bring the best to the relationships in their lives.
/*?>*/?>