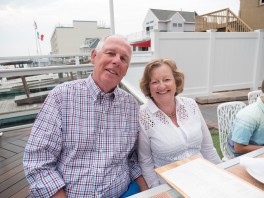 My mom wanted to have a different kind of relationship with my brother and me than she did with her mom. My grandmother was difficult to please and judgmental. My mom grew up with the pressure to please, but never felt good enough.
It's easy to repeat the negative patterns of your family of origin. My mom worked hard to make it different in our family. And it is different.
She supports us.
She celebrates us.
She has stood by us even when she may have questioned our choices or decisions.
She cares about the things that matter most to us.
She works with us on things that are important to us.
She is quick to give praise and encouragement to her children.
She has done all of these things for her daughter in law, son in law, and grandchildren as well.
Above all else, we have all always known we are loved unconditionally. I've always admired her determination to love us all well.
Being "mom" has been the biggest challenge of my life. There isn't any faking it with my kids. My kids see the good, bad, and the ugly in me.
I have worked hard to do it well.
Thanks mom, you gave me a great example.
/*?>*/?>