The Great Expectation Obervation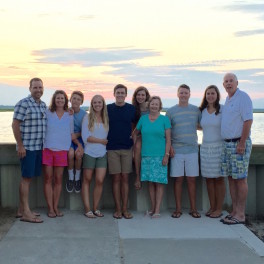 Every summer, for the last 25 years, I've spent summer vacation in Stone Harbor, New Jersey. And for each of those years, I've been with my favorite people in the world: my family.
Sometimes I put a lot of pressure on myself, and those around me, to have a great vacation.
This year, one of my mentors suggested I try an experiment. He suggested that I ask myself two questions as I went through my vacation experiences:
What am I experiencing right now?
Can I allow it?
Here are some of the emotions I noticed: joy, tiredness, restlessness, gratefulness, irritation, contentment, anxiety, envy, delight.
Even on vacation, I experienced a full range of emotion. Just like I would in other situations.
I noticed another thing: because I was focused on observing the emotions I was less focused on trying to control or change them. I was more able to be in the moments of my vacation.
Being mindful enabled me to enjoy the happy moments, experience the difficult moments, and reduce the level of expectations for myself.
Is there an experience that creates high expectations and a variety of emotions for you? Maybe you can try the experiment. You may be surprised at the results.
/*?>*/?>