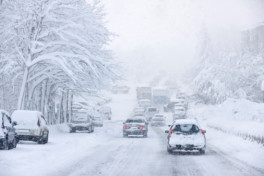 We don't even understand why it happens.
One moment things seem pretty normal. The next we are flooded with thoughts, feelings, and emotions that seem out of control.
The worst part is it doesn't even need to be something dramatic that sets us off: a look from a spouse, a comment from a friend, a small misbehavior of a child. Whatever it is that sets us off we get hurt, angered, or annoyed.
Suddenly we are wrapped up in an emotional storm inside of our bodies.
Most of us react in one of two ways. We either let ourselves get wrapped up in the storm or we push it down and try to hide and bury it. Most of us do both of these, just at different times in response to different situations.
Eventually the storm surfaces. Sometimes immediately. Sometimes later.
When the storm surfaces we act or speak in ways that aren't in line with who we want to be. We get cold and withdraw from our spouse. We make an unkind, cutting comment to our friend. We bark at our children. We mistreat a co-worker.
There are all kinds of ways that we end up reacting to the inner storms, but they don't move us toward the life we want to live.
There is an alternative. We can choose to notice the storms. Let ourselves observe them. Let our minds pay attention to what is happening inside. Give ourselves a moment to get perspective. Sometimes we just need to take a breath.
It's not easy to do. But if we practice we can develop this skill. Then we can choose to act and speak in ways that lead us to who we want to be.
The storm doesn't have to dictate our response.
/*?>*/?>