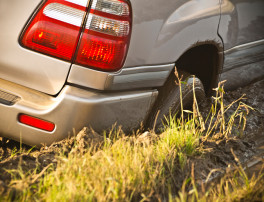 We all face a number of common challenges. One that I see often is this: There is a pattern in our lives that leaves us simply feeling stuck.
For some it might be weight loss. For others it is a job that they don't want, but changing jobs might create difficult financial stress. It might be a painful dynamic in a marriage. For many it is a destructive sexual or relational pattern. It may be anxiety that keeps us from activities that matter. We may be afraid of something completely irrational. The list goes on: smoking, financial issues, family problems, friendships that don't work, etc.
It can be almost anything. And here's the most troubling part:
Many times we have struggled with this issue for so long that we don't even try to make it different. We give up and have resigned ourselves that this is how life is. Period.
And honestly for many people that may be true. Many will stay stuck.
But there is another path. It's not an easy path. It's a painful path. It's a hard path. But this path leads to growth.
On this path we look squarely at reality for what it is. We acknowledge the painful truth. We sit with it. We cry over it. We get angry by it. We let ourselves experience whatever we need to over the pain.
But regardless of what we feel we let ourselves feel it deeply.
And after we let ourselves feel it deeply we have taken the first step toward change: we have acknowledged that we have a problem. This truth isn't just for those who struggle with substance abuse. It's true for all of us. The first step to change is acknowledging the problem and the pain it causes.
This isn't a magic solution. Acknowledging the problem and the related pain doesn't fix the issue. It's just a step toward growth.
Acknowledging our problems and the pain they cause is the the invitation to a different kind of life.
Are you willing to answer the invitation? What problem do you need to sit with, cry over or get angry at?
It will hurt. But you will begin to change.
/*?>*/?>