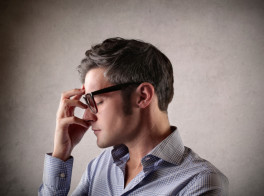 If our current life systems are working well, we don't often change voluntarily. For most of us, we need some discomfort before we grow.
It's easy to want to avoid pain, frustration, and suffering. I do every day in some way. My guess is you do too.
We don't typically grow just because we wake up and decide to.
Most alcoholics eventually hit some kind of bottom.
Those paralyzed by fear eventually decide they aren't willing to be limited by it anymore.
Men and women engaging in sexual behavior that doesn't line up with their values eventually are overcome with guilt.
Those burdened with chronic anxiety eventually feel like they can't take the burden of worry anymore.
The lonely and disconnected eventually get to the point where they are desperate to connect.
Those living with conflict at home with kids or spouse eventually are unwilling to deal with the tension.
Eventually.
We can "eventually" change. Or we can look at those places of pain in our lives and see an invitation to grow.
The invitation is waiting.
/*?>*/?>