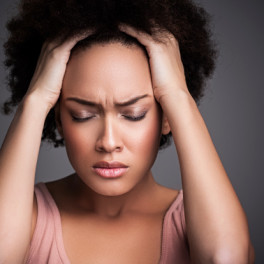 I love to reassure. Most of us are wired to comfort someone in pain. I often wish I could just make pain go away.
It's hard to watch others hurt. We want to get rid of it and fix it.
But we can't avoid pain. And the truth is if you take away all pain we won't grow.
So I've learned to hold the paradox of pain in tension. On the one hand, we don't want to suffer or feel pain. On the other hand, we need pain to grow.
But once we learn to sit with pain, we can actually embrace the pain.  We can utilize it to take an honest look at ourselves and the world around us.
Pain is the great catalyst for change.
An honest look at my own pain can cause me to grow in a relationship that I care about. An honest look at other's suffering can cause me to work for change in the world.
But if all I do is comfort and reassure, myself or others, I've missed the opportunity for growth.
/*?>*/?>