The Pathway to Growth: Differentiation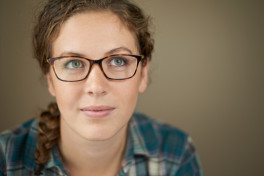 No one can push my buttons like those close to me.
Of course, I can be upset by those I don't know well: the women in front of me that is taking too long at Starbucks, the man driving aggressively behind me on the beltway, or the parent I decide is obnoxious on the sidelines of my son's game. But those close to me are the people that often stir the deepest emotions.
According to David Schnarch, our closest relationships are the best places for us to grow, but also the most challenging. In order to grow with those around us, we have to be differentiated.
Schnarch, author of Intimacy & Desire: Awaken the Passion in Your Relationship, describes the fundamentals of differentiation as the Four Points of Balance™ :
Solid Flexible Self™
Quiet Mind & Calm Heart™
Grounded Responding™
Meaningful Endurance™
In layman's terms I describe them this way:
Having your own identity that is not dependent upon others.
The ability to regulate your thoughts, feelings, and body.
Managing your impulses as you respond to others.
Being willing to live with discomfort for the purpose of growth.
In essence, differentiation is being able to maintain ourselves while staying connected in relationships.
It's easy to maintain ourselves when not in relationships. And it's easy to maintain relationships if we are willing to give up ourselves. But growth comes from the ability to do both at the same time.
It's not easy, but staying in relationships while maintaining self is possible. And for most of us, the life we want to live is an invitation to differentiation.
/*?>*/?>