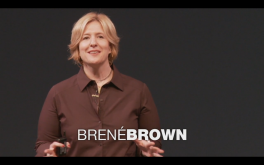 Our lives are made up of relationships. From the moment we are born we experience relationships. As children when we go to school everything is in the context of relationships. We work in the context of relationship. There is no escaping that in some fundamental sense we are meant to live in relationships.
And we want to be in good relationships. Yet often it seems like we just cannot get the relationships in our lives to really work. In fact, the very thing that many of us crave the most often becomes one of the largest sources of stress in our lives.
So where do many of these struggles originate and how do we move forward into relationships that we want? Brene Brown says in her TED talk about Vulnerability
For connection to happen we have to let ourselves be known.
The trouble is we are afraid of letting others really see us.  And doesn't it makes so much sense that we avoid being real with others?
It is risky. Really risky.
We might be misunderstood or worse we might be rejected. Many times it is not just a potential risk. It's a real risk because we have been burned before. So we learn from a very young age to protect ourselves and keep things hidden.
The problem is that if we do not let others see us it is impossible to have good relationships.
So we are stuck in the relationship dilemma. We desperately want good connections with others, but the fear oftentimes tells us we can't handle the feelings that go along with the risk of being vulnerable.
But there is hope and we can move forward. Learning how to acknowledge these painful feelings as we continue to move towards being vulnerable is tough. But if we are aware of the feelings and continue to press into them we will often see breakthrough growth in some of the core relationships in our lives.
It's not easy. It is scary. But with consistent and mindful willingness to be vulnerable we can experience a richer connection to others.
/*?>*/?>