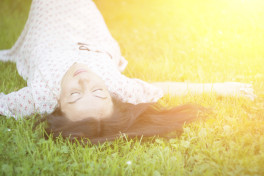 My life is full.
I'm not alone in this. Chances are you feel this way also.
Here's part of what fills my life:
work
soccer or lacrosse games for my kids
homework
spending time with my husband (with and without the kids)
developing friendships
a never ending number of before and after school kids' activities
church and other related activities
Those are the things that fill the schedule. I also want certain things in my life:
a clean house
fitness and time to exercise
time to read and pray
my hydrangeas to grow and bloom
time for movies, TV, and relaxing
weeds not to take over the garden
The lists could go on and on. For the most part, it is all good stuff that fills my life.
Sometimes I crave rest. I want to slow down and rest. I want freedom from the alarm clock. I don't want to look at the schedule sometimes.
But something strange happens when things slow down. I notice the thoughts that can be masked by the busyness. The thoughts are there either way. But I don't notice them as much when I'm racing from activity to activity.
And then I realize this: the hurry can be a way to push out the worry.
Then a deeper realization strikes me: I want life to be full so that I don't notice the worrisome thoughts. I can avoid a lot when my life is stuffed full with activity.
So the challenge for me the next week on vacation: can I just let me be me without having to fill the space with activity? Can I just be present? Can I have the thoughts and notice them without working so hard to avoid them?
I'm very good at being full with activity. But the life I want to live isn't just about doing. It's about being.
/*?>*/?>