The Risk And Reward Of Feedback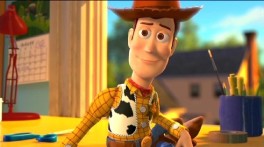 "What makes Pixar special is that we acknowledge we will always have problems, many of them hidden from our view; that we work hard to uncover these problems, even if doing so means making ourselves uncomfortable; and that, when we come across a problem we marshal all of our energies to solve it." Ed Catmull President of Pixar
All movies start out bad. At least that's what Pixar thinks. That's why they developed what they call the Braintrust. On every movie the Braintrust meets regularly to review the progress of each film.
The Braintrust process?
"Put smart, passionate people in a room together, charge them with identifying and solving problems, and encourage them to be candid with one another."
What is interesting about the Braintrust process is that the director is not required to change what is suggested in the Braintrust. They also don't solve the problem in the meeting, but instead raise potential issues with the movie. The director and creative team are best equipped to solve the problems. The job of the Braintrust is to give candid feedback.
Successful directors are able to separate themselves from their ideas and hear feedback without taking it personally.
This process reminds me of our own growth process. We have lots of Braintrusts around us:
A supervisor tells us that our way of doing something is just not working.
Our child tells us that we don't listen to their point of view.
A friend points out that we tend to be self absorbed.
Our spouse tells us they feel distant from us.
We can see these as criticisms and get defensive. We can fight looking at ourselves honestly. We can ignore what may need to change.
OR
We can act like directors in our own lives. We can recognize that this feedback doesn't establish our identity. This is feedback from people involved in our lives. This feedback doesn't define us.
If Pixar directors saw each candid piece of feedback as saying "you suck" they would never have created Toy Story, The Incredibles, Up, Monsters Inc., or Finding Nemo. When directors see this feedback as part of the process of refining and developing a movie, often great movies result.
We can't control feedback others give us. We can decide what to do with it. The feedback may give us opportunities to create the life we want to live.
/*?>*/?>