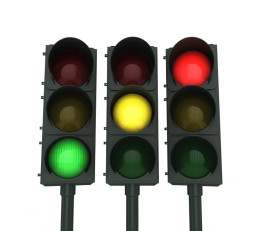 I've always worried. It's part of my DNA. Ask anyone who chronically worries and they will tell you they don't really like the way it feels to worry.
I spent a lot of years trying hard not to worry. I tried to reason my way out of worry. If it was a worry that something might happen to one of my kids, I would spend some time thinking about how realistic my concern was or look for ways to try and reassure myself about some fear.
The problem was my mind always seemed to find some obscure way that the fear might become a reality. So the "this couldn't happen to you" argument didn't work. It could happen to me. So my worry lived on.
Dr. David Carbonell of anxietycoach.com, explains that there is a process to worry, no matter the topic of our fear and that if we can begin to recognize that process we can change how we deal with our worry thoughts.
He suggests that almost all of our worries announce themselves with a signal: "what if." What comes after the "what if" is irrelevant. It doesn't really matter what bad thing comes after "what if:" it is what we will worry about.
When I started recognizing the worry signal I started to be able to change the dynamic with my worry. I realized just how often I worried. It was even more than I had anticipated.
This realization helped me see that fixing the problem I was worrying about wasn't the goal. Just recognizing it as worry helped.
I also realized that if I could recognize the signal I could more easily decide not to go down the worry road. Sometimes it is easier to do that than other times. But generally, learning the signal has helped me not worry as much.
Are you aware of the "what ifs" that are going on in your mind? Learn to catch your "what ifs" and begin to notice how often your mind wants to take you down the worry road.
/*?>*/?>