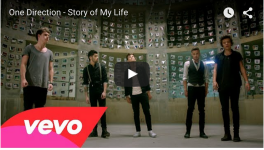 Yesterday, I listened to Dr. Marv Penner, marriage and family counselor, speak on Helping Hurting Kids. Penner suggested that one of the primary tasks of adolescence is identity formation.
Penner says kids are asking themselves "who am I?" and looking for an answer. One particular part of Penner's talk struck me.
He described that before adolescence kids see memories as snapshots, as though each event was isolated and independent. Due to changes in the brain during adolescence, we begin to assemble those snapshots into stories. We create the story of our lives by editing together individual pieces of footage into a movie that tells the story.
The answer to "who am I?" comes in the shape of a finished film about our lives that plays in our minds.
Often the story goes either unidentified or unchallenged (or both). We live our lives according to these stories that we've crafted.
It's easy to stay stuck in the old story we have created.
But the path to growth isn't just living out the old story. It's living into a new story.
We create new stories by identifying and understanding our snapshots and how we crafted our own story. We challenge some assumptions, and keep others. Ultimately, we have freedom to decide what parts of the story we want to change.
The new story comes from identifying the path we want to take and moving down that path. Shaping a new story leads to a new life.
That new story leads us to the life we want to live.
p.s. This isn't new news. It's imprinted everywhere. Even One Direction has clarity about how lives are shaped:
/*?>*/?>