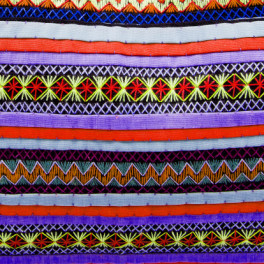 Our lives are a series of interactions with others.
Each day we interact with those we know in our homes, at work, in school, in faith settings. We also spend time with those that we don't know in stores, restaurants, sporting events, at the gym.
Our life is a tapestry of interaction with each other. For better or worse. But considering how much of our life is interacting with others we rarely take the time to think about how we relate with those around us.
Edmund Bourne describes five ways that we interact with others in The Anxiety and Phobia Workbook:
Submissive (non-assertive)
When we give in to what we think would make others happy while disregarding our own feelings, needs and desires. When we use this style we are fueled by fear and anxiety rather than intentionally choosing to put aside our recognized agenda and sacrificially giving to someone else.
Aggressive
When we use force and intimidation to get what we want without consideration of how it may impact anyone else. "It's my way or the highway." When we use this style we often create an overt adversarial dynamic with those around us.
Passive-Aggressive
When we seek to get "our way" in a less visible or active way. When we use this style we use more concealed methods to communicate what want. This tends to create confusion and leaves others uncertain about what we really want.
Manipulative
When we attempt to get what we want by trying to get others to feel a certain way. When we use this style we typically seek to make others feel responsible for us not getting what we want.
Assertive
When we ask for what we want (or don't want) in a clear, direct way that shows consideration and respect for others. When we use this style we hold the tension of being responsible for ourselves while treating others with care and honor.
When we are submissive, aggressive, passive-aggressive, or manipulative we are always incurring a cost to ourselves and/or those around us. Someone is always paying the price.
Assertiveness on the other hand gives freedom. Assertiveness allows us to fully express our own desires while giving freedom to those around us to respond. Assertiveness is the pathway to maturity.
The road to healthy interaction with others is paved with assertiveness.
/*?>*/?>