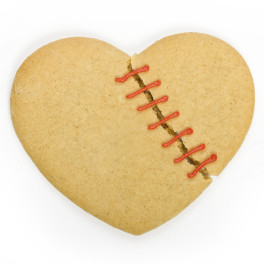 There are some broken places in my life that I don't think will ever be repaired. I've tried. I've tried hard.
But the brokenness remains.
I've been confused, baffled, and angry that in spite of my best efforts, the pain remains. I've felt helpless. I've felt alone. I've felt afraid.
I know I'm not the only one who has this experience. We all have unfixable places. Places that feel helpless. Most of us hate feeling helpless.
My instincts tell me to protect myself. To withdraw. To seal up my heart against the hurt.
But the pain means I'm living and I care. The pain means I long for things that are not yet right in the world. The pain means I love and want to be loved.
The pain means I'm human. And being human is a gift. The road to healing is in not resisting the pain.
Feeling helpless isn't the end of the world, it's the beginning of acceptance and growth.
/*?>*/?>