The Velcro and Teflon Brain.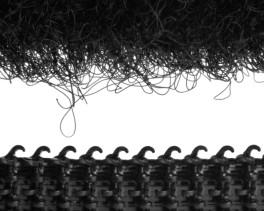 I can have 99 positive interactions with people, but throw in 1 negative and that is all I can think about. My day can go from great to off the rails with that one negative interaction.
Turns out there is brain science that explains my experience.
Rick Hanson, Ph.D., Senior Fellow of the Greater Good Science Center at UC Berkeley, has studied the intersection of brain science and contemplative practices for the last decade. Dr. Hanson has particularly studied the impact of positive and negative thoughts on emotional memory. Turns out there is a reason we hang on to negativity so easily.
So the brain has specialized circuits that register negative experiences immediately in emotional memory. On the other hand, positive experiences – unless they are very novel or intense – have standard issue memory systems, and these require that something be held in awareness for many seconds in a row to transfer from short-term memory buffers to long-term storage. Rick Hanson, Ph.D.
So according to Hanson, the brain is like velcro for negativity and teflon for positivity. We hang on to the negative but the positive slides right away.
But there is some good news. If we dwell on the positive intentionally for just a bit longer, 30 seconds or so, we begin to create new neuro pathways that help us hang on to positive thoughts and not the the negative one.
So if you want to rewire your brain to be more positive here are a few ideas to practice each day:
Take in the warm smile of a loved one for a bit longer.
Contemplate the good things that have happened in your life.
Take just a few seconds longer to enjoy the things you like to take in. It could be a delicious meal, the colors on spring flowers, or a painting that hangs on the wall.
Watch children playing and enjoy their innocent happiness.
You don't need to hang on to the experience, or search it out. Just allowing your mind to dwell on the normal positive experiences of life for a little bit longer.
These may seem silly to some, but the science is there to back it up. You'll begin to change your positivity quotient if you practice dwelling on the positive for a bit longer.
/*?>*/?>