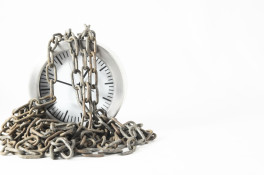 I spent the weekend on a retreat learning about the Enneagram, an ancient way of typing personality. I've found the Enneagram helpful in my own growth and often in the growth of my clients. Michael Naylor led our time this weekend. Michael is a wealth of information on the Enneagram and how it applies to each of us.
This weekend the concept of "the wake up call" was particularly striking. The wake up call is "that thing" we do when we are going in an unhealthy direction for our personality type. It is when we begin running on automatic pilot in a way that keeps us disconnected from others and the life we really want to live.
Wake up calls are different for different personality types. Here are a few examples:
You feel the need to look to others for reassurance and don't feel like you can trust your own intuition.
You feel the need to control everything and "muscle" through something that is in your way. You may do this at great expense to those around you.
You are allured into anticipating the next "better" thing so much that you are unable to remain present to what is happening right now.
You feel like you have to morph into someone else entirely rather than just being yourself.
You are driven by success and validation and are obsessed with needing to accomplish things.
You are caught up in people pleasing and lose touch with what matters to you.
Each of us has "that thing" we do when we are going in an unhealthy way. Some of us are more aware of it than others.
My challenge for myself this week is this: can I just recognize the wake up call and notice when I am going in an unhealthy direction. I don't need to fix it right away. I don't need to react. I don't even need to change direction necessarily.
I just want to notice. If I can learn to notice, I can begin to wake up to the automatic way of living that leaves me stuck.
Can you look for your wake up call this week also?
/*?>*/?>