The Wedding Day [#ForeverRittler]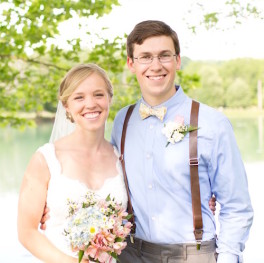 The past four days have been some of the most joy filled days of my life. My son was married on Friday in Lexington, Virginia. I'm so proud of Caleb and his new wife, Emily.
Wednesday we left for Roanoke, where the rehearsal and rehearsal dinner was on Thursday. Friday we went to Lexington to the beautiful Big Spring Farm, where the wedding and celebration took place. This was the finale of months of preparation.
But I'd been preparing for this day for years. I know the Karras family has as well. We are so thankful for Caleb's new parents that we get to share our kids with.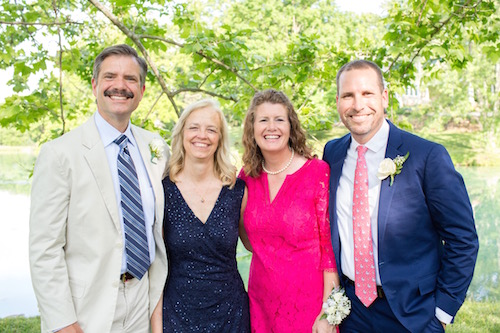 I can remember holding my sweet son as a newborn and praying, dreaming, and wondering about the life he would grow up to live. I dreamed about his future bride in anticipation. I prayed that he would find just the right fit as I did 24 years ago.
Emily is wonderful. I'm so happy to have a new daughter.
As the big day grew near, the anticipation was heightened. No surprise to anyone around me, I became more emotional. When it comes to those I love, I cry easily. I love and hate that about myself. I'm glad I can feel deeply for those I love. But I can hate that sometimes my crying gets in the way of what I want to say or do in a moment.
I can spend a lot of time and energy managing my emotions. I can spend more time worrying about how I am appearing than being in the moment.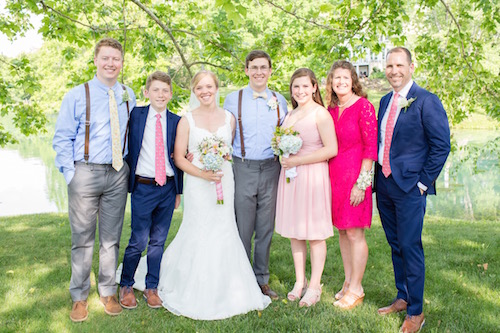 So I tried to practice being fully present in the moments I was given. I wanted to savor the time. When the emotions came, I let them come. When I stammered through sharing about my son at the rehearsal dinner, I slowed down and gave myself space to breathe and cry.
When I listened to them say their vows I let myself well up with pride, and joy, and sadness all at the same time. It's hard to quantify all of the emotions. So I tried to just let them be. I tried to let myself feel the joy as we danced playfully and celebrated with friends and family.
Today I feel the sadness of the day being over and we are back in our lives in Baltimore. In a just a few short days so much has happened. I also feel so much joy that I could enjoy the wedding with my family. It was the day we all wanted to have together.
Some of the wedding party started using "#foreverrittler" as the hashtag for the wedding. So grateful that Caleb is starting that forever journey with Emily.
/*?>*/?>