The Why of Self Criticism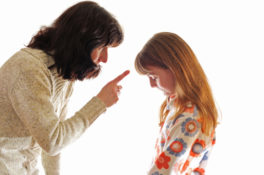 We love to ask ourselves why questions:
"Why do you get so anxious for no reason?"
"Why do you always say something stupid when you are talking to others?"
"Why can't you get your financial life together?"
One of my mentors suggests that these questions are really self-criticisms. Like when a parent bombards a kid with why questions when they walk into a messy room:
"Why can't you keep your room clean?"
"Why can't you put your clothes away and not throw them on the floor?"
"Why don't you listen when I tell you what to do?"
He points out that the mom is not really asking why, but is instead criticizing the way the child is keeping the room.
You are incapable of keeping your room clean.
You can't even put your clothes where they belong.
You don't listen to me.
These aren't questions, these are accusations. They are criticizing the core of who we are. And the result is typically shame, resentment, rebellion, or some other defense. These questions are damaging because they tear down our identity.
As parents we may do this to our kids. We also do this to ourselves.
Instead of tearing down our identity we can encourage ourselves and what we value. Here's an alternative way to address our disappointments with ourselves: Every time you want to ask why in a self critical way in the next week try affirming the thing that you positively value that isn't what you are exhibiting.
So instead of the whys above try these:
I don't have to get rid of my anxiety to live the life I want to live.
I'm going to apologize for the stupid thing I said and affirm something positive in the other person.
I'm going to take the first step toward the financial life I'd like to be living by _________.
These comments don't change the reality. You may be anxious, careless in what you say at times, or financial irresponsible.
But they help move you toward what you value. They move you toward the life you want to live. They move you away from the critical parent within and toward the mature adult you are.
That's a healthy internal voice that is worth listening to.
/*?>*/?>