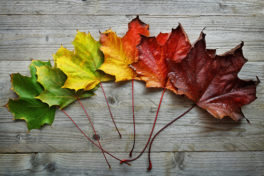 Change brings anxiety for me. And back to school time always brings change. So I've noticed anxiety ramping up inside of me.
Even when back to school hasn't brought huge amounts of change I get anxious. This year back to school came with lots of change in our lives:
Our 2nd son, Josh, heading back to school in one direction
Our daughter, Riley, heading off to college in another direction
Our youngest, Seth, heading to high school
My parents moving in with us
Our businesses growing and changing
These changes are really good changes. I'm looking forward to a new season. But with it comes a fair amount of anxiety.
My first reaction is to try to get rid of the anxiety. I tell myself it's ridiculous to be anxious. I shame myself by saying that others don't struggle with this. I try to distract myself by being busy. I try to hide the anxiety from myself and others.
But the truth is this anxiety is just a part of my life. Anxiety isn't a character flaw.
I don't have to avoid it. I can even welcome it. "Here comes my anxious brain." I can even care for myself in the midst of it.
Here are some of the ways I care for myself in the midst of my anxiety:
I engage in the things that help me feel better: running, spending time with people that I love, being playful with my kids on Snapchat or texting
Slowing down and being alone
I can ask for help and let others in: asking Greg to get school supplies or a backpack with Seth, asking a friend to grab coffee to talk, letting my parents pick up dinner carry out
Reading and listening to things that encourage me. I'm a bit of a learning junkie. So keeping my brain exercised with the podcast I'm listening to or book I'm reading.
These aren't magic bullets for anxiety. But it turns out I don't need a magic bullet. I can live the life I want to live even with the anxiety. You can too.
/*?>*/?>