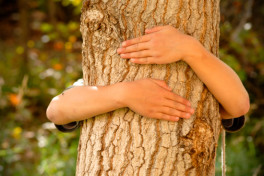 The recordings in our minds are often the problem we need to address to grow. We all have to deal with them.
Clients that struggle with anxiety often hear the same kind of message: "My anxiety feels like a sign of weakness."
Our image of strength is self-assured, confidant, and decisive. Anxiety feels like the opposite of those things.
So what do we do? We work hard to act like we aren't anxious. We hide it from ourselves and others. We try to control it. But in the end these responses don't help; the anxiety still shows up. Then we pile on distress, pain, and shame to our anxiety.
What's a better solution? If we can shift our attention from avoidance to acceptance we can unlock opportunities to grow. Acceptance doesn't mean giving up. It doesn't mean that we resign ourselves to being controlled by anxiety.
Acceptance is making room for the anxiety and seeing it as part of the human experience. We can allow the anxiety to be there without getting caught up in trying to control it. Russ Harris, in The Happiness Trap says it this way:
Acceptance does not mean 'putting up with' or resigning yourself to anything. Acceptance is about embracing life, not merely tolerating it. Acceptance literally means 'taking what is offered'. It doesn't mean giving up or admitting defeat; it doesn't mean just gritting your teeth and bearing it. It means fully opening yourself to your present reality — acknowledging how it is, right here and now, and letting go of the struggle with life as it is in this moment.
Close your eyes and imagine the feeling that would come with letting go of your struggle with anxiety. Can you begin to see how loosening your grip would change your relationship with your anxiety?
/*?>*/?>