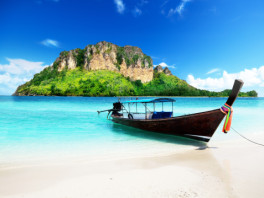 I spent the last two weeks on vacation at the beach in Stone Harbor, NJ. Like many of us my life is very busy. I'm a therapist, mom, wife, daughter, sister, friend, co-worker, etc.
Sometimes it can feel so busy that I am tempted to think the kind of vacation I need is one where I sit and do as little as possible. I can think that in order to feel rested and restored I need to be waited on and taken care of by someone else. I'm seduced into thinking that escape is the solution.
My vacation did include a good amount of sitting, reading, and soaking in the sun. I did get time to rest and relax. But in this season of my life, even on vacation there is much that needs to be done. My kids still need meals, clean clothes, and my attention. The house where we stay needs to be cared for. The house is full and it's busy on vacation.
After two weeks away I feel surprisingly restored even though there was still a lot that I did while on vacation.
Even though I think escape is what I need for vacation, sometimes what I need is a change of context. I can be  recharged with just a change in the routine and a different context for life. Even though I'm not really escaping anything.
I believe many of us are tempted to think the same way about anxiety and other "emotional busyness." We think that if we could just eliminate or somehow numb ourselves from feeling anxiety then life would be really good. We think we need to get rid of or change certain thoughts, feelings, or other emotional discomforts. We think that if we could just escape them everything would be better.
But in reality what we need is to see our thoughts for what they are: thoughts. Thoughts don't have to dictate who we are, what we believe, or what we do. Instead of getting into a struggle with our thoughts by trying to change them or get rid of them, we can learn to see our thoughts for what they are and then let them go.
We often don't even need to change our thoughts. We might just need to view our thoughts in a different context.
Watch this week and see what happens if you decide to let your thoughts just be thoughts without the need to try to escape them. See what happens if you view them in a different context.
It might surprise you how refreshing it can be.
/*?>*/?>