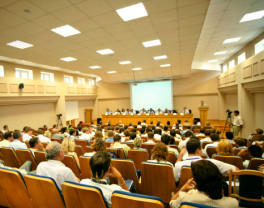 I spent the last 3 days at the Philadelphia Marriott Downtown with 300+ therapists, who all treat anxiety and depression. The conference, Anxiety and Depression: Integrating Research, Practice, and Community, attracts some of the most widely regarded experts in the field as well as therapists from all over the country.
I struggled with whether or not to go. I can be intimidated around such a large group of experts. I can feel insecure and incompetent compared to many of them. My initial inclination was to pass on the opportunity.
But I love to learn. And part of me wanted to attend.
Lizabeth Roemer, author of The Mindful Way Through Anxiety, suggests there are three factors that influence our actions:
I act out of habit and emotion a lot. Sometimes that can lead down an unhealthy road, like when I give a sharp response to my kids because I feel irritated. Other times habits and emotion lead down a healthy road. I brush my teeth a few times a day because of habit.
What I'm trying to practice is allowing my values to guide more of my decisions. I value learning and developing my skills. To let my insecure habits and painful emotions lead me away from that would take me away from my values.
I still experienced insecurity and fear at the conference. But I'm grateful that allowing my values to guide my decision enabled me to be a part of a significant learning opportunity for me.
/*?>*/?>