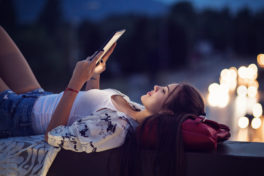 I don't like wasting time.
Not being productive invites me into the idea that my worth is more than what I accomplish.
I'm not anti-accomplishment. I like accomplishing things. It can be difficult for me to slow down. When I have "free" time, it's a challenge for me not to try to fill it with something productive.
But accomplishments aren't who I am. It's just a part of my life, but not the essence.
So being away is a great instructor for me.
I returned a week ago from an extended time away. During that time I worked some, as I intended.
But when I wasn't working, I tried to pay attention to the pull to be productive. And I noticed some things about my patterns:
I feel negative about myself when I'm not productive.
I quiet negative feelings by doing something.
There aren't any great brilliant insights in my observations. But noticing helps me understand and grow.
I want to accomplish many things. I don't want to be my accomplishments. Observing how I feel when I have "free" time helps me move toward the person I want to be.
Wasted time isn't really wasted for most of us.
/*?>*/?>