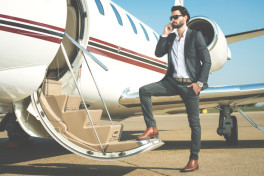 In 1938, The Grant Study was started at Harvard Medical School. The study involved 268 Harvard sophomores. The study goes on to this day. The goal was to track these men (it was men only until they recently started studying their wives as well) and to study longevity.
The findings are broad and deep. Over 75 years, the study has been one of the longest and most valuable done on human happiness. Here are a few interesting highlights:
the dramatic and destructive power of untreated alcoholism (it was the #1 cause of divorce and a shortened life in the study)
liberal political views correlate with more active sex lives as you age
having a warm mom correlates to higher earner power throughout your life
success and failure in many cases were temporary conditions, those successful early in life did not always continue, and those successful later often weren't earlier on
The study is fascinating.
But most fascinating to me is the most referenced take away from the study. The key to the good life (and long life) is the quality of relationships. Human connection is the leading factor for happiness, longevity, mental & physical health, and almost every other measure.
"The only thing that really matters in life are your relationships with other people." George Vaillant, Director of the Harvard Grant Study 1972-2004
Turns out the secret to living a satisfying life isn't money, sex, and power. It's relationships.
And fortunately, you can develop quality relationships at any stage of life and in any circumstances. The good life can start today. It's available with your current relationships and new ones you may forge. Good relationships don't happen by accident. They take time, effort, and energy. But they can happen for everyone.
You hold the keys to the good life.
---
To read more about the Harvard Grant Study, take a look at Triumphs of Experience by George Vaillant, the head of the study for over 40 years. You can also hear the current director of the study in this TED talk he gave this past November.
/*?>*/?>