When Self Esteem Falls Short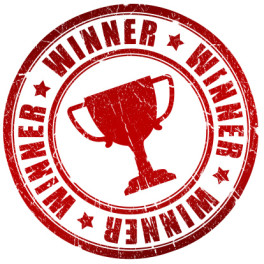 At some point in the last generation or so we decided that having a high self-esteem was the secret to a happy and fulfilled life.
It seems logical: if you feel good about who you are and what you are good at everything else falls into place, right? We work hard at improving our self-esteem and we want our children to have high self-esteem.
We even started giving our kids awards and trophies for showing up rather than winning a competition. That didn't happen when I was a kid.
Dr. Kristin Neff suggests that in our culture we equate high self-esteem with being special or above average. The problem is that we can't all be above average. The self-esteem movement tells us we will feel better if we keep telling ourselves we are special  The problem is we don't feel better.
So what happens when we experience real, personal failure? How does self-esteem help us as we respond to our own sense of falling short? What happens when we realize we aren't as "special" as we keep telling ourselves we are? Unfortunately, the self-esteem framework tends to push us to find a way to bring others down in an attempt to raise ourselves up.
What's a better way to deal with ourselves rather than focusing on self esteem? Dr. Neff suggests that the answer is in self compassion. It's learning to deal with ourselves as we would want to be dealt with: kindly, graciously, and with understanding.
When we fall short and are focused on self esteem we turn to self criticism in hopes that it will motivate us.  But it doesn't. It actually reduces motivation.
When we fall short and are focused on self compassion we treat ourselves as we would treat a friend. This response reduces our stress hormones and releases "feel good" hormones. In reality we feel (and function) better when we deal with ourselves compassionately.
What to learn more on self compassion? Watch Dr. Neff on the subject at  TEDx Centennial Park Women:
/*?>*/?>