Who Is The Parenting Expert?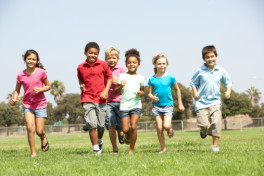 A quick search on Amazon for parenting books results in 142,088 books. We have never had as much access to information from experts about how to raise happy, healthy, and successful kids. Most of these titles promise that if you follow the author's prescribed methods of raising your kids they will turn out well.
It makes sense that we long for information about being a good parent. By the time our baby is born we have already spent countless hours hoping, praying, and longing for this child. We have been given this gift and we love him or her in a way we have never loved anyone or anything before.
For much of history there wasn't access to this kind of information. When I left the hospital with my oldest son, Caleb, the only requirement we had to leave was a properly installed car seat. And a generation before Caleb that wasn't even required.
It is often extremely helpful to learn about parenting philosophies and strategies that line up with our values. I am grateful for a few books that helped guide my parenting style. I learned a great deal that helped me as I have raised my four children.
The challenge that I often see is what parents are expecting from some of these resources. In many cases what we are looking for is certainty or a guarantee that our children will turn out the way we would like them to. We are seduced into thinking that if I just do __________, my child will be __________.
We want to believe in these kinds of formulas because we are afraid for our children and how they will grow up. And the real challenge is facing the fact that there are no guarantees.
We can do all the right things as a parent and our kids may still end up making poor choices that will hurt themselves and us. And often when we see this happen we grasp even more tightly to the formulas that we hope will produce good results. Which generally doesn't work out well for us or our children.
There is an alternative. But it is hard. The alternative is that we recognize the resources for what they are: resources. We have the ability to have a relationship with our children that no parenting expert ever will. We have the power to stay invested in their lives and learn to adjust our styles to what they need at any given moment.
There is no resource in the world that can do that.
What if instead of focusing on finding the perfect parenting method we shifted to being intentional about the kind of people we are becoming as we raise our kids? What if instead of looking for a certain outcome for our children we looked for the best relationship we can have with them?
In the end the relationship that we have with our kids is the best gift we can give them.
/*?>*/?>